Updated: January 31st, 2022
TIPS continues to monitor health conditions in Tokyo and hopes each of your families is well. As the COVID vaccine becomes more prevalent in Japan, of course we hope to return to pre-pandemic levels of activity at school. Setagaya Ward and the city of Tokyo, which we consult for advice about health policies, ask that those who travel overseas do remain in quarantine for seven days after return to Japan. If a TIPS student has taken a trip abroad, we ask that the student stays home for ten days before coming to school to reduce the risk of spreading the virus. This does not apply to a family member who may have traveled. We continue to have temperature checks at the door upon arrival to school. If a student has a temperature of over 37.5 degrees, the student is sent home to monitor any other symptoms until the fever returns to normal levels. In this case, students may find assignments on Google classroom.
Close-Contact Requirements
The recent unprecedented COVID infection rates in Tokyo create a situation where many of us are or will be "close-contact persons". TIPS continues to follow Setagaya Ward School Board policies advising safety for close-contact persons.
A person is considered a close-contact if

1) they have spoken (maskless and face-to-face) for fifteen minutes or longer with a person who has been positively diagnosed or have symptoms within two days of the contact.

or

2) they live with someone with a positive diagnosis.

Close-contact persons should be tested for COVID as soon as possible after being exposed. If a test kit is not available from the local health department or clinic, TIPS can provide a kit as long as supplies last.
If the result of the COVID test is positive, please follow medical advice.
If the result is negative, TIPS asks close-contact persons to refrain from coming to school for seven days after the day of contact, including those who have a family member with a positive diagnosis.
While in isolation, close-contact persons should monitor their health and note any COVID symptoms. The most common four symptoms of COVID are:

- fever of 37.5 degrees
- coughing
- fatigue
- throat pain

We hope our community understands this policy is designed to protect the members of our school by preventing the spread of COVID.
---
The following precautions are still in effect:
1. Face Masks
All people in the building wear face masks that cover the nose and mouth at all times, except for when eating and drinking. For those who forget to bring a mask to school, a face mask will be purchased (child and adult sizes available) at the front window before they enter. The cost is 30 yen per mask. Masks will be placed in a pocket during lunchtime.

2. Hand washing
Everyone washes their hands as they enter the building, before eating and after using the restroom. Hand sanitizer is in each classroom and students are required to use it as they enter and leave the classrooms.
3. Fever Protocol
The most common symptom of COVID-19 is fever. If a person in the school (employee or student) has a fever higher than 37.5 degrees, we require that person to go home (or remain at home) until the fever remains in the normal range for 24 hours.
If the fever of above 37.5 degrees recurs for two days or longer, we ask the person to consult a doctor. The medical professional will make a decision about the necessity of a PCR test.
If a family member of a person in the school has a fever over 37.5 degrees, that person in the school must stay home until the family member's fever is normal.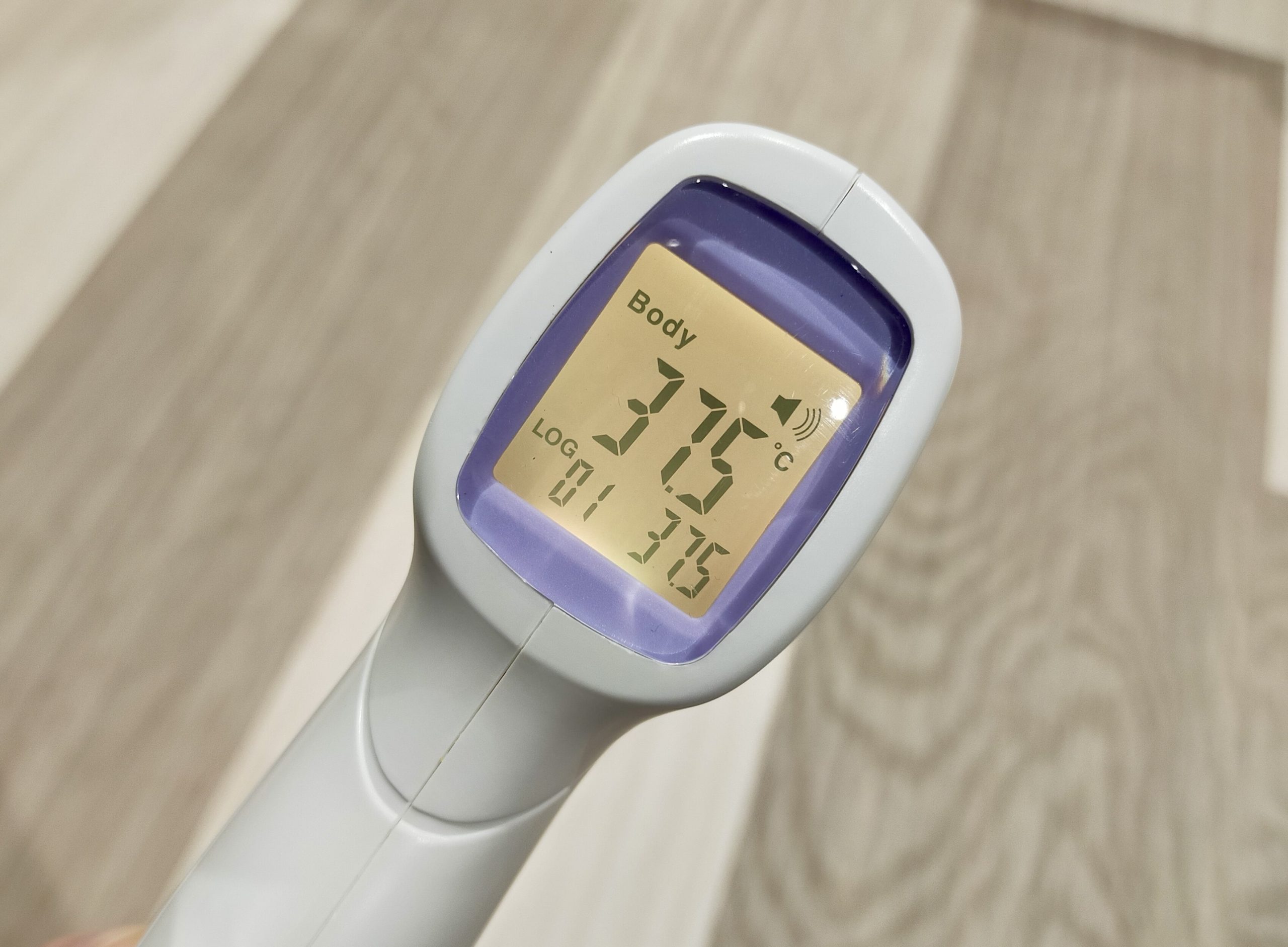 4. Lunch Room Rules
We will not be talking without masks and we will not be talking in the presence of those not wearing masks. Lunch room rules are:
・Masks must cover your nose and mouth except when eating and drinking.
・No talking during the lunch hour in the common room.
・Face the same direction during lunch. For consistency sake, students will face the bookshelves in the common room, except for those at the bar. Those students who sit at the bar will face the wall.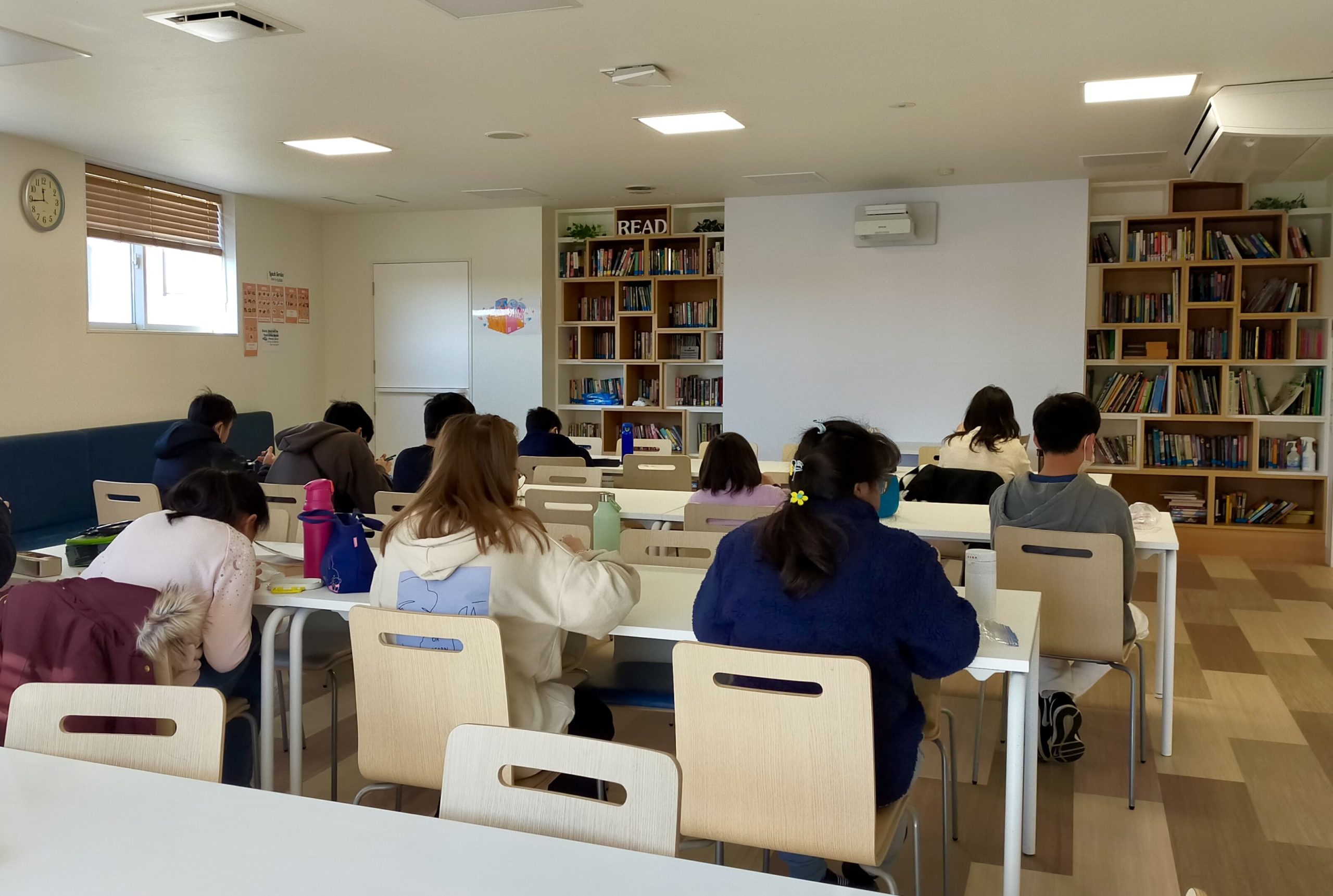 We ask parents to cooperate in the following ways in order to keep us as safe as possible:
Take your son or daughter's temperature each morning before sending him/her to school. If the temperature is higher than normal, please keep your child home until the temperature returns to normal.
If anyone in our school building is diagnosed with COVID-19, we will follow the instructions of the health authorities.
If someone in your immediate family at home is infected with the COVID-19 disease, contact us with that information and keep your son or daughter home until advised by health authorities that it is safe to come back to school.
If anyone in our building has a positive diagnosis, we respond. If symptoms occurred within 48 hours of being in our building, we will inform our school community as soon as possible and describe the safety measures we are taking as a response. In case the infected person has no symptoms, we will take a similar response.
We at TIPS will not allow any disparaging remarks about victims of the illness.
The school counselor service continues to service our families, including parents, to promote good mental health in this stressful time related to COVID-19.
As infection rates fluctuate, TIPS hopes to offer families learning options to ease anxiety.