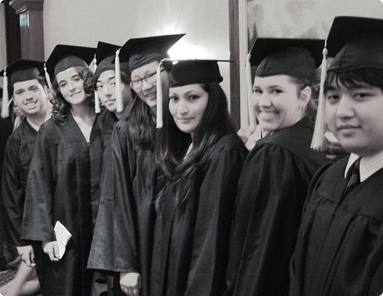 At the conclusion of this program, TIPS graduates have a High School Diploma from the United States, which they can use to contest successfully for the post-secondary institution of their choice.
The majority of our students in grades 4 – 12 are working at age-appropriate grade level and curriculum. Our students progress through a curriculum based upon the Curriculum for Excellence in grades 4 to 9. In partnership with University of Nebraska High School, our Grades 9-12 students are registered for the required High School Diploma courses which they study alongside the Curriculum for Excellence. All courses are delivered in a traditional setting with prescribed timelines and under the direction of a teacher.
In consultation with students and parents, accommodations are often implemented to help students be successful in the classroom. Although the teacher methods may vary depending on the student, the UNHS and the Curriculum for Excellence content is kept the same. For UNHS courses the summative assessments are sent to the United States to be evaluated, whilst the remaining courses are assessed by staff of the school. After completing additional requirements in Japanese Language or English as an Additional Language, Physical Education, Complementary Courses and the Senior Project, students are awarded a UNHS and TIPS Graduation Certificate.
Typically up to 80% are involved in the High School Diploma Program.
CERTIFICATE OF COMPLETION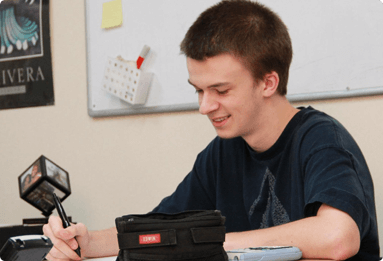 At the conclusion of this program, students will graduate with a Certificate of Completion (COC). These students will typically enter the workforce immediately upon completing their High School programming at TIPS. Some students may also transition into vocational schools, trades schools or academies that do not require a standard high school diploma.
Some COC students exhibit age-appropriate social behavior but are not capable of meeting the curricular demands of the TIPS academic track high school diploma. These students are placed in the age-appropriate grades but work on a modified curriculum that is challenging and appropriate for their competency level.
Teachers will engage their Certificate of Completion students in learning outcomes that are similar to that of their peers in the classroom, but at a level that is appropriate for their abilities.
Students who engage in the Certificate of Completion will also be assigned to the Live Experience and Practice Course. Live Experience and Practice course cover such topics as social skills, friendships, personal finance, healthy living, stress management, time management and a range of other issues that will help COC students to be successful in everyday life.
Typically less than 10% of TIPS students are involved in the Certificate of Completion. There is a limit of one COC student per grade level.
ENGLISH FOR ACADEMIC PURPOSES PROGRAM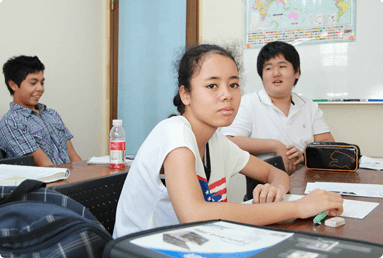 The English for Academic Purposes (EAP) program at TIPS provides language instruction for academic study in international schools where the language of instruction is English. Language skills addressed include: listening comprehension, fluency development, oral intelligibility, reading, grammar, writing, and vocabulary development.
The EAP program is designed to assist students who are transitioning from a non-English environment to an academic English language environment. It is one academic year in length and, upon completion, provides a framework for students to successfully continue their studies with mainstream students in the school.
Students in the EAP program take classes with their grade appropriate peers. Their assigned work is for their language acquisition. They are graded on a Marginal Progress / Average Progress / Exceptional Progress scale.
Typically less than 10% of our students are involved in the EAP Program.