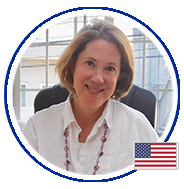 Lyn Sato
Principal
Career Counselor
---
Ms. Lyn Sato grew up in Little Rock, Arkansas, USA. Ms. Sato graduated from the University of Arkansas with a Bachelor's degree in History. Later she earned a Master's of Arts in Teaching from the University of Southern California with a credential to teach in the state of California.
Ms. Sato took the principal leadership position at TIPS in March, 2019. Having joined Tokyo International Progressive School (formerly International Secondary School) in 2006, Ms. Sato has since served the school in many capacities, from volleyball coach, classroom teacher and senior teacher to her current position of principal.
In addition to her school wide leadership duties, Ms. Sato continues to teach middle school science and sponsor the art club to all ages at TIPS.
---
Ms. Junko Nakamura
---
Ms. Junko Nakamura
Office Manager
---
Ms. Junko Nakamura joined TIPS in 2004. She received BA in English Linguistics from Seisen University and had a four year career working internationally at Kyoritz Advertizing Agency before joining TIPS.
Ms. Nakamura loves TIPS as a "big family" and is passionate about helping things work smoothly for other people and school operations.
Ms. Nakamura is also a certified aromatherapy instructor and has an experience of sharing aromatherapy fun with TIPS students and parents.
Office Manager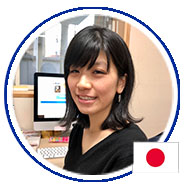 ---
Ms. Yu Matsumura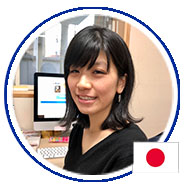 ---
Ms. Yu Matsumura
Office Administrator
---
Ms. Yu Matsumura is from Japan. She got her degree in English Communication Course from Toyo University. Before joining TIPS, she worked at college in Tokyo.
Ms. Matsumura has joined in TIPS since 2019.
Office Administrator